The Ikaria-Senior-Regatta ... and some stories linked to it
The Ikaria-Senior-Regatta - a reason to come back

Slowly, slowly the participants of the 1st Ikaria Senior Regatta are arriving on the island. The new Marina in Agios Kirikos is expecting its late summer guests. Among them is Stefanos Lefes, a dedicated sailor, for whom this regatta is finally a reason to come back to Ikaria. He has family roots in Koudouma, but he grew up in Athens, spending all his childhood summers on the island among friends and family members. But he did not manage for the last 30 years to come back. Various reasons have played their role behind this decision. On this background the Ikaria Senior Regatta 2017 was a kind of final call for Stefanos to make his dream come true.
On 07 August 2017 he set sails in Pireus with his best friend Vassilis Vachopoulos and they headed off to Ikaria. They are both good sailors. Stefanos has already participated at various regattas, especially in Greece, but also in Turkey. Within 3 days they reached the shores of Ikaria. When Stefonos got his first glance at the light-house Kavo Pappa in the very South of Ikaria (near to Karkinari), he got very emotional. 30 years are a long time .... but the smell of fresh Tymia, which is so typical for the Ikarian island, reconnected him with his childhood memories. So while anchoring in the Marina at Agios Kirikos, he called immediately his childhood friends ... many of them are still on the island and after 30 minutes Stefanos was already part of a group in the platia of Agios Kirikios talking and drinking coffee.

Since Sunday, 10 September, he was able to visit the island. Well, it is well known that architects will never stop observing houses, may it be in private or on professional basis. In this context Stefonas had a deeper look at the architecture of the villages and in many cases he noticed, that most of the precious typical Ikarian houses, which he always loved so much, have vanished and were replaced by modern structures.
During the upcoming Ikarian Senior Regatta, Stefanos will face a lot of questions ... the most important will be: will there be another regatta next year? Stefanos is strongly advocating for it, because for him it would mean another chance to come back to Ikaria on a regular basis.

The "Ikaria-Senior-Regatta" is observed by an international public

- Fabio Massimo just arrived on Ikaria and he loves it -

Fabio Massimo - the names says it all! He is from Italy, from Rome to be precise, and he stranded on Ikaria end of August 2017. He is one of the persons, who fell in love with the island nearly at first sight. He came with his sailing boat called "Tricheco" after he had spent already nearly two months on the sea sailing all the way down from Italy to the far East of the Aegean. He spent his time with his three kids, two boys and a girl, who are all dedicated sailors and share the love for the sea and for the smell of freedom with their father.

Fabio Massimo discovered the sea at the age of 17 and still today he knows that he made the right choice. Since then he had worked on many ships in different jobs, he sailed to and lived at places other call paradise, such as Martinique. Two of his kids are born on the sea, but for various reasons they have changed the boat against a house in Rome. But Massimo is not the happiest person, when he has to live far from the sea and the waves and so he continues his trip. But on Ikaria he might have found a group of like-minded sea men and people. You do recognize your group, even if you don't speak the same language. So while sitting on his boat and watching the "Ikaria-Senior Regatta", Fabio Massimo is getting a good impression of the saying about Ikarians: You are never to old to start another crazy idea. It looks like that he likes this approach... and the idea came to his mind to stay over winter. So he is looking already for a place for his boat and himself to stay .... let's see, how this will develop.

Philip and Michel - when 'representatives from Brussels' are checking up the "Ikaria-Senior-Regatta" :-)



While all the participants of the "Ikaria-Senior-Regatta" were slowly coming into the Marina of Agios Kirikos, 'representatives from Brussels' had been already there observing the coming and going of the new boats. You could recognize the boat from Belgium only by its little flag and even though it had a prominent place in the Marina, namely at the very beginning, nothing exraordinary was visible. On the boat on a hot afternoon only two guys were seen, who were enjoying their time with cooking, some cold Ouzo and the attempt of fishing. With the last one they were not very lucky, but who cares about it, when you have found a good place for anchoring and you are part of an unseen spectacle, called the "Ikaria-Senior-Regatta"?
Philip and Michel, both from Brussels, but with no links to European politics (!), had been on the sea for nearly 2 months. They bought their boat in France and set sails direction Greece - a country and its sea they are discovering already for many years. "The sea is the goal" .... so they are taking their time for travelling and discovering the islands. The boat is offering them the freedom to anchor, where they would like to pass some time ... a privilege they don't give up easily.

They enjoy their stay on Ikaria. The Regatta is a good momentum to get in touch with all the other sailors and this is a nice introduction into the idea behind.

Philip and Michel will continue their trip for another month.. end of September they will bring up their boat on Leros, where it will stay over winter. Who knows: if the Regatta is going to be continued, perhaps they will come back one day and be part of the racing team..... Ikaria has time to wait for its people.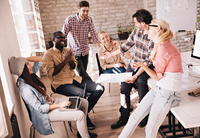 This is where your text starts. You can click here and start typing. Rem aperiam eaque ipsa quae ab illo inventore veritatis et quasi architecto beatae vitae dicta sunt explicabo nemo enim ipsam voluptatem quia voluptas sit.
Quia voluptas sit aspernatur aut odit aut fugit sed quia consequuntur magni dolores eos qui ratione voluptatem sequi nesciunt neque porro quisquam est qui dolorem.